Album "Leela"
Our CD 'Leela' was recorded in Scotland shortly after we met and mixed later in Tokyo. The tunes are all Miri's original music (except 'Sakura', a trad. arr. Japanese song) with Joost improvising melodies on different guitars.
This CD is all instrumental music with some nature sounds, birdsong, the sound of rain…. 
The title "Leela" means the pleasure of God in the ancient Sanscrit language…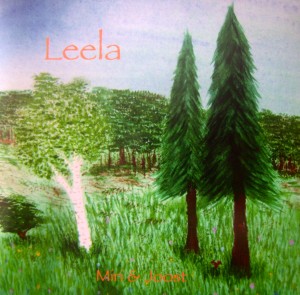 Album "Leela"
¥2000 / $16.6 (1$≒¥120)
Single (MP3) "Leela"
¥250 / $2 (1$≒¥120)
Single (WAV) "Leela"
¥250 / $2 (1$≒¥120)
 Below is the tracklist with some samples….enjoy!
Sample
track 1     Morning Dew
track 2     Bossa Driving
track 3     Canoe
track 4     In Scotland
track 5    Rain
track 6    In Scotland (Bossa)
track 7    Desert Night
track 8    Like Satie
track 9    French Stroll
track 10  Sakura Sakura
track 11  Camel
track 12  Mushroom
bonus track  Water Prayer